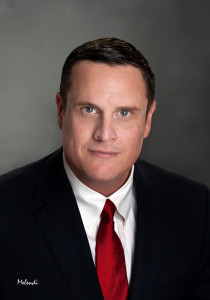 The Honorable Robert Lockwood is the elected Public Defender of the 16th Judicial Circuit in Monroe County, Florida. He was elected to his first term on November 8, 2016 and sworn into office on January 3, 2017. He was re-elected (unopposed) to his second term on April 24, 2020.
On July 1, 1963, Tom Watkins was sworn in as the first Public Defender of the 16th Judicial Circuit. Tom Watkins (1963-1972) was followed by John Keane (1973-1984), Rand Winter (1985-1996), Rosemary Enright (1997-2016) and Robert Lockwood (2017-present).
Public Defender is a Constitutional Officer in Florida. There are twenty Public Defenders in Florida, one for each of the twenty Judicial Circuits. Only five circuits are "single-county" circuits. (11th Miami-Dade, 13th Hillsborough, 15th Palm Beach, 16th Monroe, 17th Broward).
The Law Offices of Robert Lockwood are located in Key West, Marathon, and Plantation Key. The offices are comprised of roughly 40 total employees (20 Assistant Public Defenders and 20 support staff) and handle thousands of cases each year.
Robert Lockwood was born in Miami, Florida and moved to the Lower Keys with his parents when he was 2 years old. He attended Gerald Adams Elementary School, Horace O'Bryant Middle School, and graduated from Key West High School. He graduated from the University of Florida with a degree in Business Administration with a focus in information technology. He spent the next five years managing a business in Key West with over 40 employees. He then decided to return to school and 3 years later graduated from Western Michigan University Cooley Law School. He interned at the State Attorney's Office in Leon County, Florida. He spent two years as an Assistant State Attorney in Broward County, Florida and then three years as an Assistant Public Defender in Monroe County, Florida.
Robert Lockwood is a member of the Florida Public Defender Association (FPDA). He is a member of the Military Affairs Committee, Navy League Key West Council, Sunset Rotary of Key West, Monroe County Bar Association, Florida Association of Criminal Defense Lawyers, Chamber of Commerce (Key West, Lower Keys, Marathon, and Key Largo), Key West Business Guild, Upper Keys BPW, and Leadership Monroe County (Class XXIV). Robert is a proud supporter of many nonprofit organizations including Samuel's House, Wesley House Family Services, Womankind, American Cancer Society, Marques Butler Memorial Scholarship, and Wounded Warrior Project.